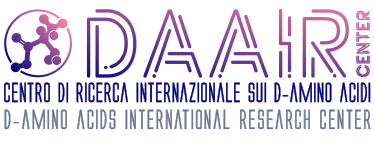 Our team members in Italy are doing well. We hope the same for all the readers of this Newsletter.
Sensing living bacteria in vivo using D-alanine-derived 11C radiotracers.
Parker MFL, Luu JM, Schulte B, Huynh TL, Stewart MN, Sriram R, Yu MA, Jivan S, Turnbaugh PJ, Flavell RR, Rosenberg OS, Ohliger MA, Wilson DM.
ACS Cent Sci. 2020 Feb 26;6(2):155-165. doi: 10.1021/acscentsci.9b00743. Epub 2020 Feb 4.
D-amino acids are components of peptidoglycan layer in bacteria. Here, D-[3-11C]Alanine was synthesized and used as positron emission tomography (PET) radiotracer. At the cellular level, this tracer showed accumulation by a wide variety of Gram-positive and Gram-negative pathogens and antibiotic treatment of sensitive microbes decreased its uptake. In a mouse model of acute bacterial myositis, D-[3-11C]alanine was accumulated by living microorganisms but was not taken up in areas of sterile inflammation: a prominent uptake of the tracer was apparent in rodent models of discitis-osteomyelitis and P. aeruginosa pneumonia. This work suggests the clinical translation of D-[3-11C]alanine to address important human infections. MORE
---
Development of a cognitive function marker based on D-amino acid proportion using new chiral tandem LC-MS/MS systems.
K Ren, T Hisashi, T Masaru, S Satoko, O Noriyasu, Atsushi Tanaka & Hunkyung Kim – Scientific Reports 10(1):804 · December 2020
Since the incidence of dementia (characterized by severe cognitive decline) is increasing worldwide, the identification of predictive biomarkers are absolutely required for early identification and management. Based on the role of D-amino acids in the brain to cognitive functions, in this paper blood chiral amino acid levels was investigated in 305 women (65–80 years old) classified into Control, Mild-Cognitive-Impairment (MCI), and Dementia groups. MCI exhibited higher D-Pro/(D-Pro + L-Pro) proportion vs the control group, suggesting this proportion as a useful biomarker for MCI. Biomarker accuracy was improved in combination with D-Ser proportion. The authors concluded that dementia monitoring can be improved by including trace D-amino acids measurements. MORE
---
Impairment of glycolysis-derived L-serine production in astrocytes contributes to cognitive deficits in Alzheimer's Disease 
Le Douce J, Maugard M, Veran J, Matos M, Jégo P, Vigneron PA, Faivre E, Toussay X, Vandenberghe M, Balbastre Y, Piquet J, Guiot E, Tran NT, Taverna M, Marinesco S, Koyanagi A, Furuya S, Gaudin-Guérif M, Goutal S, Ghettas A, Pruvost A, Bemelmans AP, Gaillard MC, Cambon K, Stimmer L, Sazdovitch V, Duyckaerts C, Knott G, Hérard AS, Delzescaux T, Hantraye P, Brouillet E, Cauli B, Oliet SHR, Panatier A, Bonvento G.
Cell Metab. 2020 Mar 3;31(3):503-517.e8. doi: 10.1016/j.cmet.2020.02.004
L-Serine is the precursor of D-serine, the main co-agonist of synaptic NMDA receptors required for synaptic plasticity. This interesting paper reports that the astrocytic L-serine biosynthesis pathway is impaired in young AD mice and in AD patients. Actually, AD mice show a lower occupancy of the NMDA receptor co-agonist site as well as synaptic and behavioral deficits. Similar deficits were observed following inactivation of the phosphorylated pathway, deputed to L-serine synthesis, in hippocampal astrocytes. Notably, L-serine in the diet prevents both synaptic and behavioral deficits in AD mice. The authors suggest oral L-serine as a ready-to-use therapy for AD. MORE
---
Stimulation of root growth and enhanced nitrogenous metabolite content in habanero pepper (Capsicum chinense Jacq.) treated with a D-amino acid mixture.
AA Serralta-Interian, M de Lourdes Miranda-Ham, Ileana Echevarrı´a-Machado- Theoretical and Experimental Theor. Exp. Plant Physiol.
https://doi.org/10.1007/s40626-020-00165-y
The relationships between D-amino acids and plants growth is still poorly known. This paper reported about the effect of D-AAs on the root growth of habanero pepper (Capsicum chinense Jacq.), showing the negative effect on the growth of the primary root exerted by D-Asp and D-Ala, and the positive effect on lateral root number due to the application of D-Leu alone or in a combination with D-Val and D-Cys.  Indeed, D-Val also increased the leaf area. MORE 
---
Identification of D-amino acids in tea leaves.
Xu, Y., Liu, Z., Liu, Z., Feng, Z., Zhang, L., Wan, X., Yang, X Food Chemistry (2020)
doi: https://doi.org/10.1016/j.foodchem.2020.126428
Foods contain D-amino acids. In this paper, it was demonstrated that D-amino acids are not present in fresh tea leaves and that their concentration, and the D/L ratios, were generally increasing with the time of aging, while total amino acids level decreased. The degree of isomerization varied among different amino acids. Notably, the dark tea process strongly influenced the racemization of amino acids, most likely due to microbial activities. MORE
---
D-Amino acids and kidney diseases.
Kimura T, Hesaka A, Isaka Y.
Clin Exp Nephrol. 2020 Feb 29. doi: 10.1007/s10157-020-01862-3.
In this review, the authors resume present knowledge about D-amino acids level in blood and chronic kidney disease, with special emphasis to D-serine. This includes estimating kidney function, early diagnosis and prognosis of chronic kidney disease, and disease monitoring. Notably, the kidney proximal tubule reabsorbs D-serine much less efficiently than L-serine, and urinary excretion of D-serine is sensitive to the presence of kidney diseases. The conclusion is that evaluating the intra-body dynamics of D-serine by assaying its level in blood and urinary excretion represents a way to detect kidney diseases and assess pathophysiology. MORE
---
Prenatal expression of D-aspartate oxidase causes early cerebral D-aspartate depletion and influences brain morphology and cognitive functions at adulthood.
De Rosa A., Mastrostefano  F., Di Maio A., Nuzzo T., Saitoh  Y., Katane M.,Isidori A. M. , Caputo V., Marotta P., Falco G., De Stefano M. E., Homma H., Usiello A., Errico F.
Amino Acids March 2020 [Online ahead of print] DOI: 10.1007/s00726-020-02839-y.
As widely known, free D-aspartate (D-Asp) is abundant in the embryonic brain but strongly decreases after birth. Here, to support the role of D-Asp as a candidate signaling molecule involved in neural development, the group of Prof. Usiello and Errico generated a knockin mouse model in which D-aspartate oxidase (DDO, responsible for D-Asp catabolism) is expressed starting from the zygotic stage. These mice, beside showing a gross normal brain morphology, revealed that early D-asp depletion is associated with an increased number of parvalbumin-positive interneurons in the prefrontal cortex, unravelling a previously unimagined inhibitory role of D-Asp. Most strikingly, a paradoxical cognitive enhancement was also observed, paving the way for future studies to further investigate these phenotypes. MORE
The D-amino acids International Research Center "DAAIR" has been established in Gerenzano (Varese, Italy) in 2019 with the aim to support and perform scientific research projects and activities on the field of D-amino acids (Director Loredano Pollegioni). The Center, located inside the Fondazione Istituto Insubrico Ricerca per la Vita, is aimed to represent a pole of excellence at international level for dissemination and research involving the D-amino acids.
The guiding principle is support the research projects aimed to investigate the involvement of D-amino acids in main physiological processes, from bacteria to humans. The ultimate goal is to actively participate to the elucidation of the mechanisms by which the D-amino acids perform specific functions, and to identify their presence and concentration in different organisms and compartments, also with regards to well-established functional states, with particular emphasis to pathological states. Understand the involvement of D-amino acids in important diseases as a way to set up novel therapeutic strategies.
Contacts: info@d-aminoacids.com;
director@d-aminoacids.com;
www.d-aminoacids.com
Copyright © 2019 IDAAR CENTER NEWSLETTER, all rights reserved.
mailing address: info@d-aminoacids.com